Fim de Semana

weekend


custom vinyl doormat / 80 x 50 cm / 2019



Capacho criado para exposição com duração de um final de semana. O trabalho formal que funciona normalmente de segunda a sexta é representado pelo capacho, que ao ser deslocado para o lado da porta é ressignificado. Em contrapartida entra em conflito com o trabalho de arte que acontece muitas vezes aos sábados e domingos.

Doormat created for weekend exhibition. Regulated work that normally operates from Monday to Friday is represented by the doormat, which when moved to the side of the door is re-signified. In contrast, it conflicts with the work of art that often happens on Saturdays and Sundays.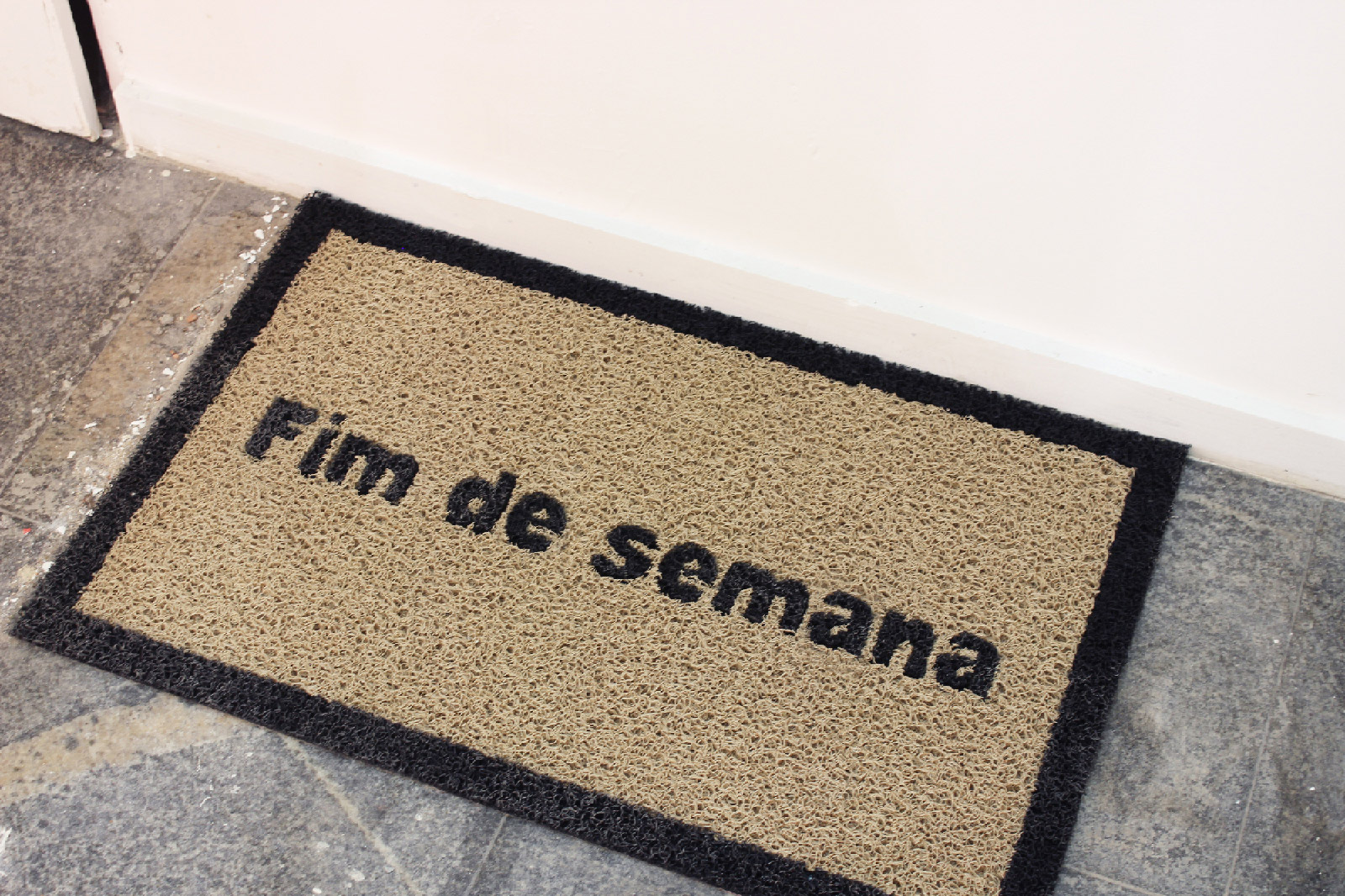 CARGO COLLECTIVE, INC. LOS ANGELES, CALIF. 90039—3414