The shape of things

performative object / 2018

Video screenshots






The Shape of Things / Video / 0:8:22 / 2018


The shape of things - Lab

For the video "The shape of things"aired in December 2018, I created an experimental workshop in a corporative space that aimed to investigate and explore some ideas on speculative realism with the participants.

the video was the primary part of the exhibition and was shown in individual sessions on a isolated room, called "surgery room". The participant was invited to sit on the same blue office chair seen on the screen and suffered from a surgery on the arm of this chair while the video was played.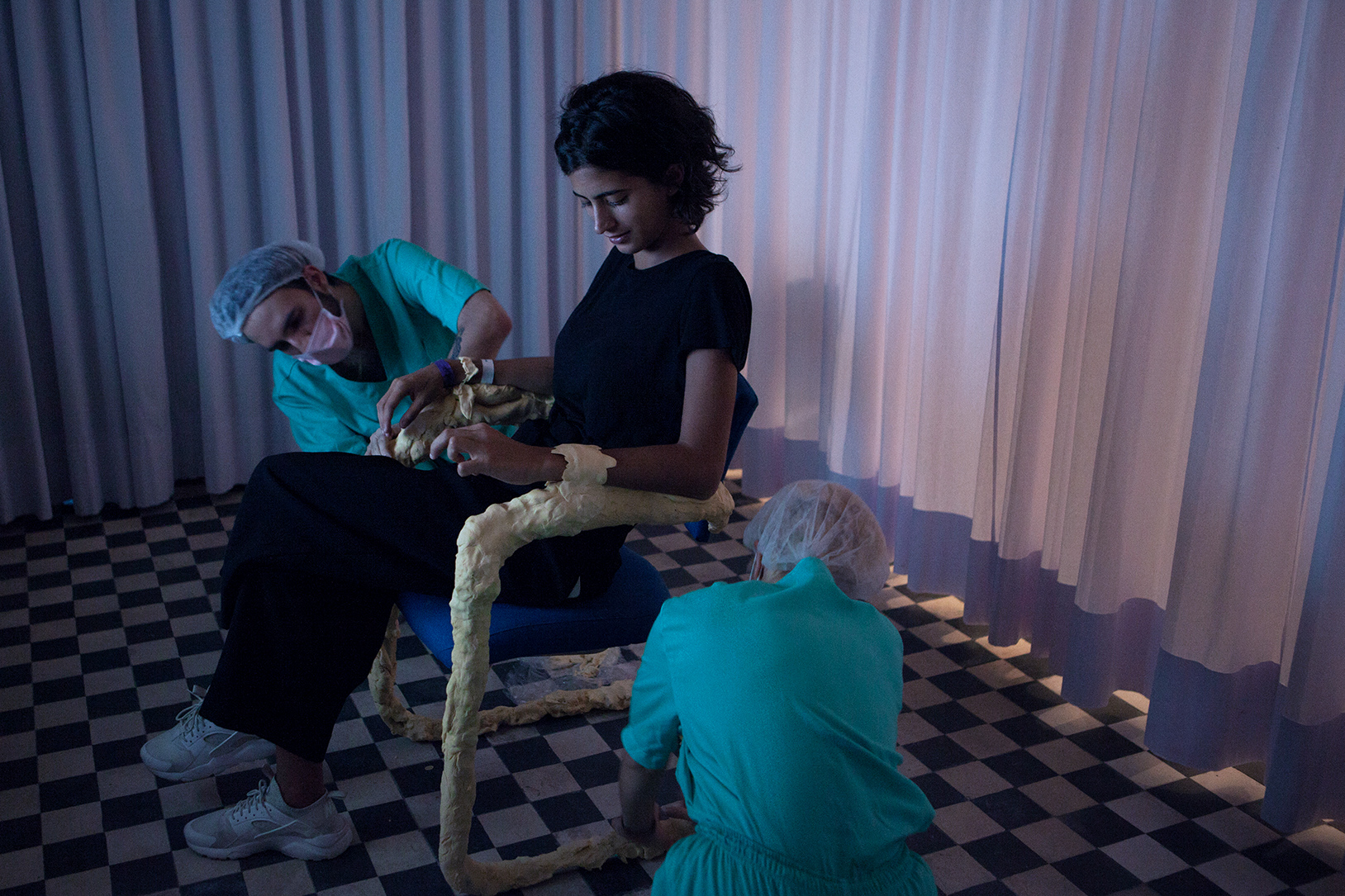 Performance Documentation
0:1:05
2018

CARGO COLLECTIVE, INC. LOS ANGELES, CALIF. 90039—3414